Yttrium

Research project, writing, mapping
3D visualisation (Rhinoceros, Blender), 3D scanning

in collaboration with Susanne Sjöberg, PhD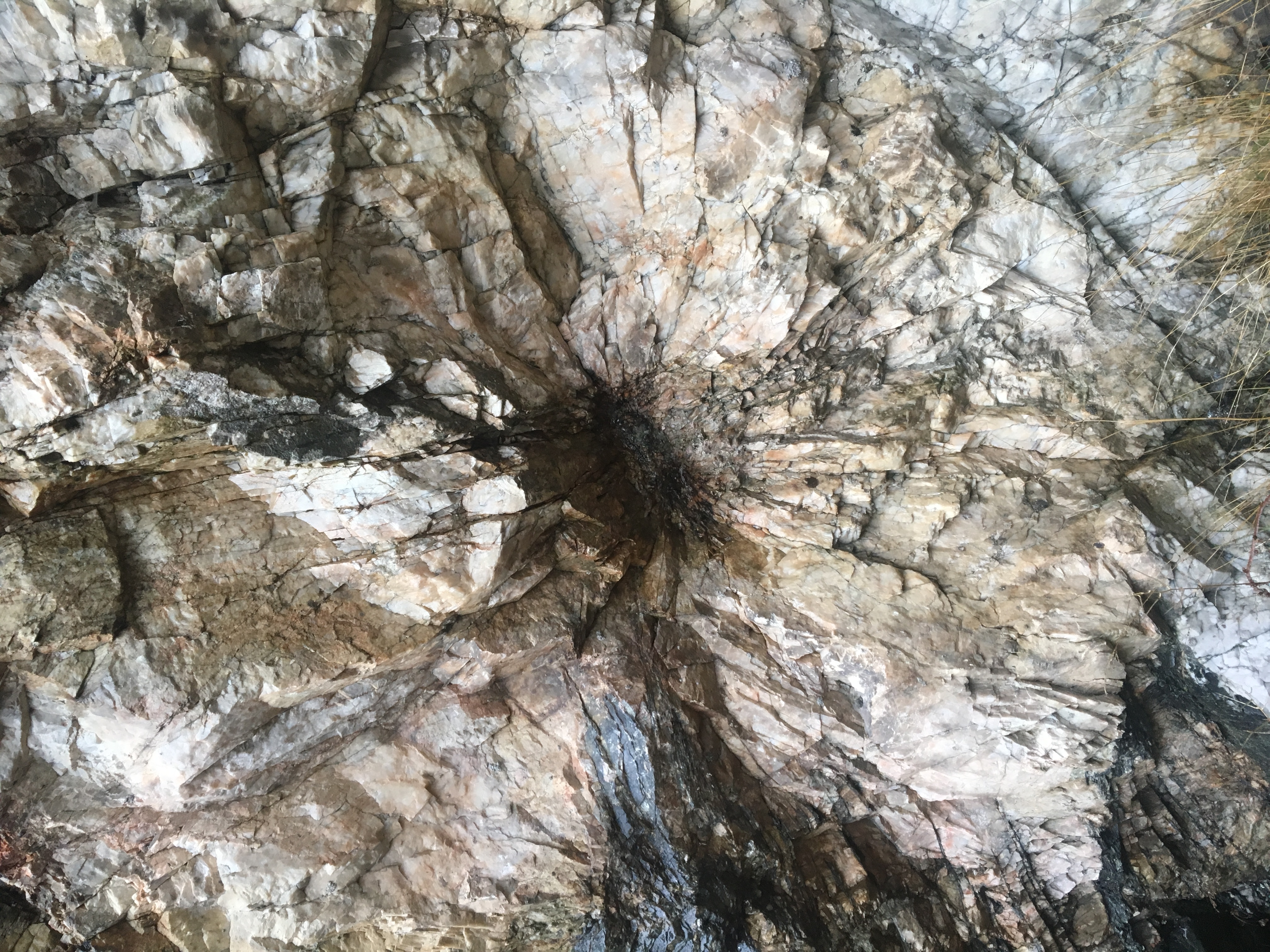 traces in the mine, Ytterby (north of Stockholm)

Yttrium, Terbium, Ytterbium, Erbium
. Those four metals are
some of the so-called Rare Earths and today are essential to
lighten up our screens and make our smartphones vibrate.
They all have been discovered in the rocks of a small mine
called Ytterby, in the swedish island Resarö, in the Stockholm
archipelago. The beautiful quartz rock, overlooking the sea,
embeds a tangled network of materials and contaminations
that stretches through time and space. Inspired by Timothy
Morton's concept of nature, and Jane Bennett's vibrant matter,
I spent many hours on the site, mapping and interacting with
the rocks, where all those metals have been found and that now
have contaminated the groundwater, spreading throughout the
area. The water leaking from the rocks' cracks has been slowly
generating a proliferation of bacteria on the rocks walls.
Water

and minerals, contamination and life
. Today, in the Rare Earths
mines in Inner Mongolia, toxic water dumps are spreading in
massive lakes that seem never-ending by sight.
The outcomes of the reflection are the graphical material, maps, on-site drawings and a series of reflective objects, including a mirror and an acupuncture kit. The objects and a short video have been exhibited with the purpose of making noticeable the interconnectedness of things.
---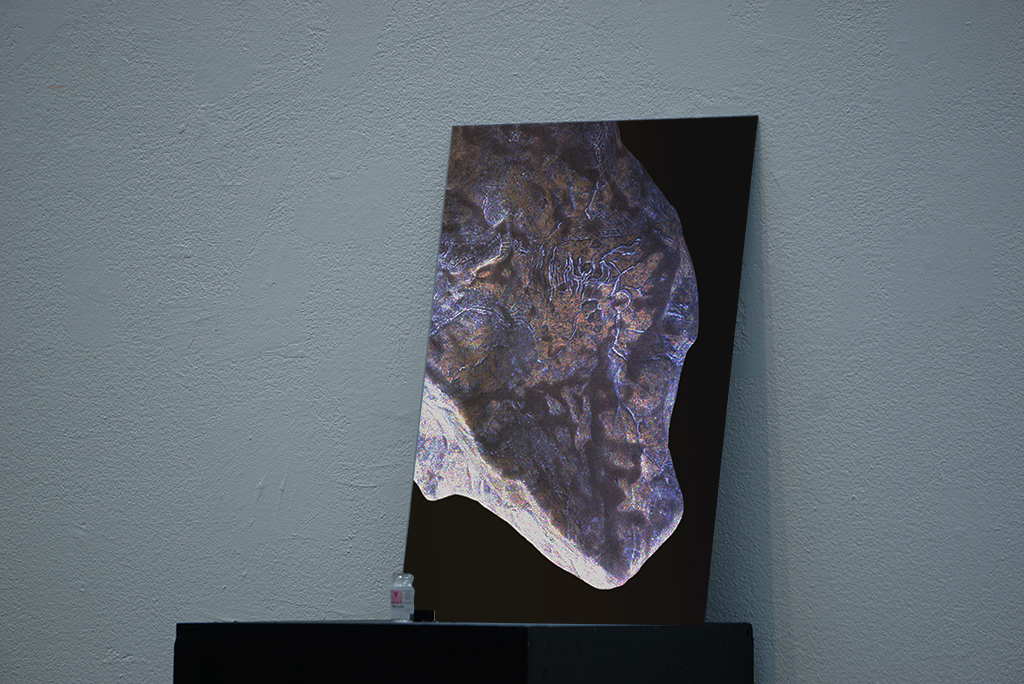 from exhibition at Konstfack, 2020 -- print on acrylic, silicon props